Bananas, Waterfalls, and Rainforests
Our tour around the island in a rental car gave us a good glimpse of the volcano and the freedom to explore areas we wouldn't have been able to visit otherwise. But we thought a second round would be worthwhile, so we went along on a guided jeep tour with other people who were staying at Club Med.
There was a caravan of 4 jeeps, each with its own tour guide. Our tour guide (who reminded me a bit of Morgan Freeman), was the only one out of the group who could speak English, so we had two other non-French speaking visitors ride with us.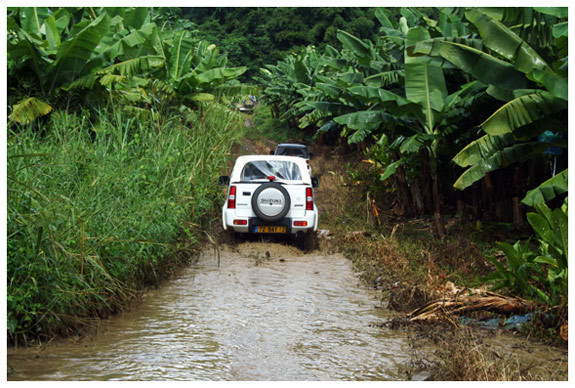 The tour initially took us through flooded roads and banana fields, where we stopped for a bit and got a lesson on how the crops are managed and how important it is to the economy of Martinique.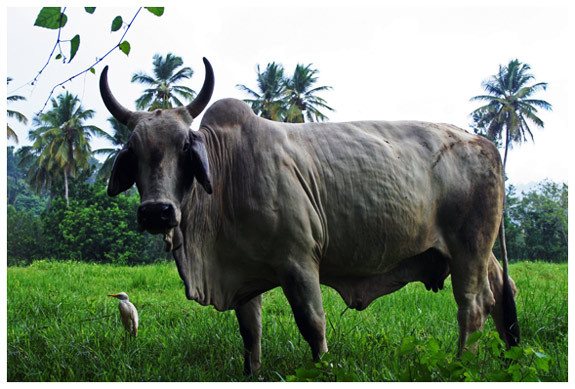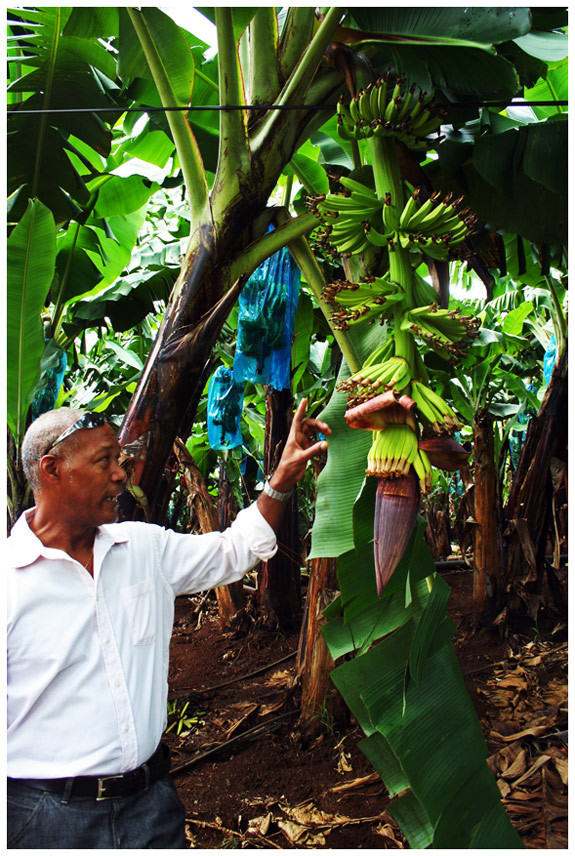 We gradually took a turn towards the north, where we once again found ourselves driving through a rain forest. But this time we took a different route, allowing us to see few places that we hadn't before.
We stopped for lunch at a traditional creole restaurant somewhere in the middle of the island. It turned into an international talk about the US election – with Germans, French, and French Canadians all asking us questions. We sampled the rum and tried some local food – which was all in all not that bad, but definitely not my favorite.
As we left the restaurant the clouds lifted from the top of Mount Pelée, giving us a rare glimpse at the peak of the volcano. We stopped for a short break at Morne-Rouge for an opportunity to snap photos, the same place we had visited a day earlier, only this time we could see more than a few feet in front of our faces.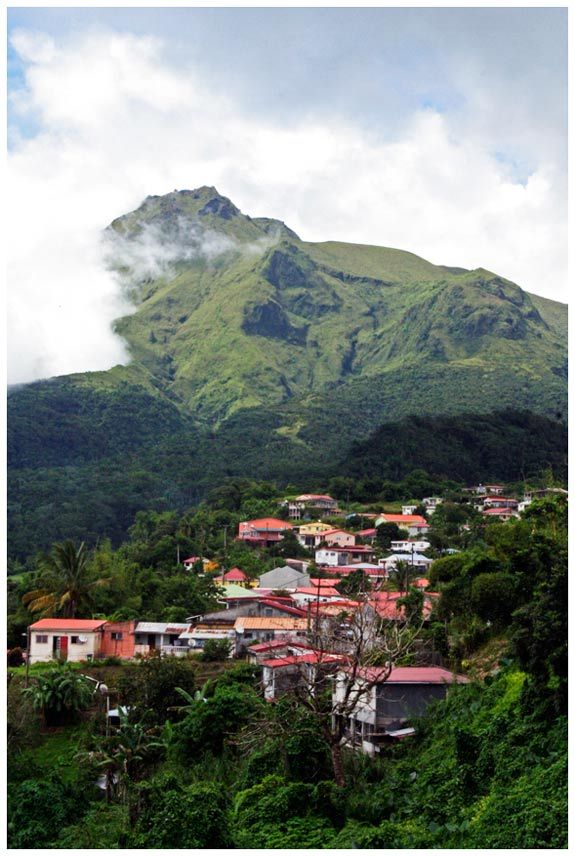 We made a short stop at the Saint James Distillery & Rum Museum before making our way south down along the Atlantic Coast. I was half asleep at this point, (having stayed out pretty late at the bar the night before), so I was eager to make it back to the club to relax.