Walking into Sainte Anne
Late Tuesday my Dad and I decided to take a hike to the nearby village of Sainte Anne. There wasn't much too it aside from a few bars, cafe's, souvenir shops, and a beach, but the buildings and views made the trek well worth it.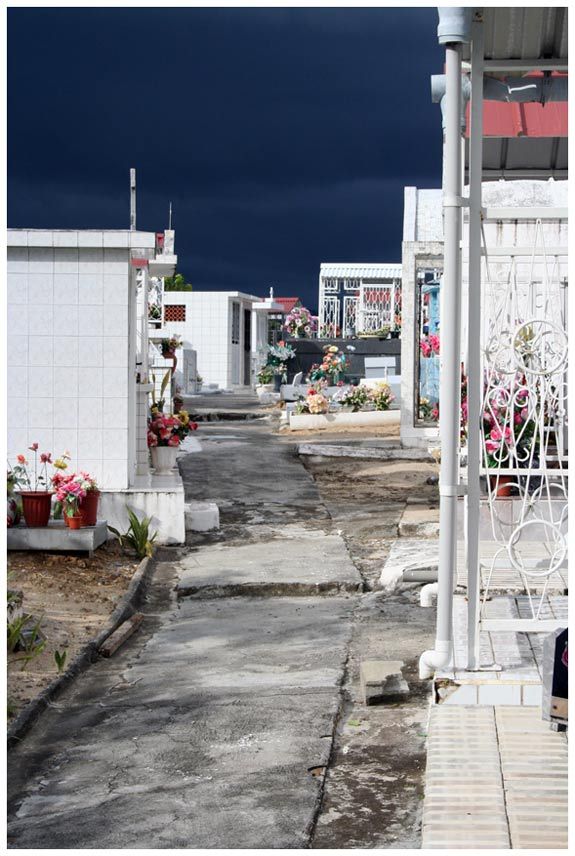 This was a cemetary along the coast. It overlooks the bay our resort is on, and if you walked towards the ledge you could see exactly where we're staying. You see a lot of these around the island. The graves are very ornate and are usually either in a pure white tile or a light blue.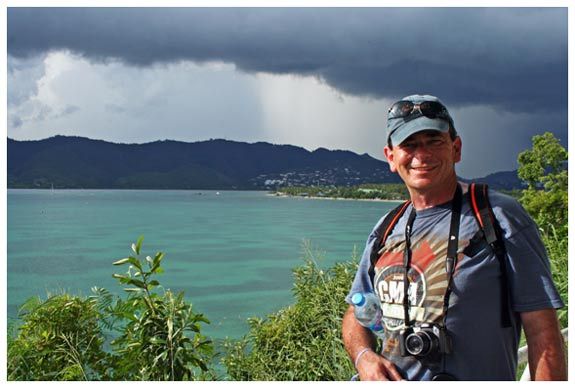 My Dad in Sainte Anne. Behind him you can see Club Med about to receive a downpour.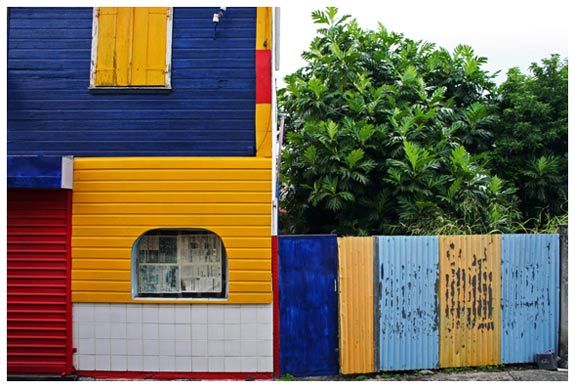 A typical building in Martinique. Below you'll see the bull that greets visitors near the entrance to the resort.