Labor Day in Portland, Maine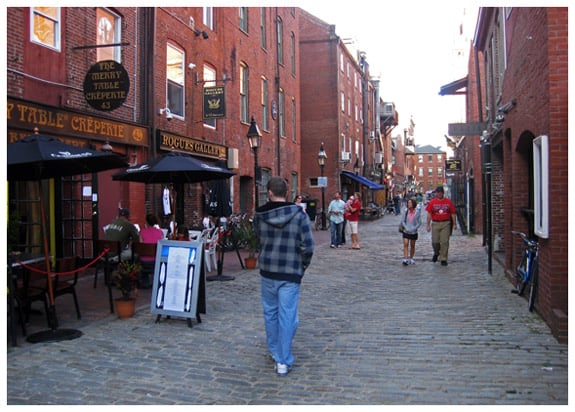 With a long weekend in front of me, I was determined to go somewhere new. After taking in all the suggestions people gave me (Woodstock, Montreal, Stowe, Philadelphia), I decided to take a trip to Portland, Maine with my buddy Kamil.
Besides discovering that I had a flat tire upon arriving in Portland, it was a smooth drive up. We hardly encountered any traffic, allowing us to make very good time (about 3 and a half hours from Connecticut). The hotel, a Travelodge, was very cheap at only $65 a night. The room wasn't that bad considering the low price, and it was only a few minute's drive from downtown.
We spent most of our time in the Old Port section of town – an area littered with microbreweries, restaurants, shops, and cobblestone roads. My favorite place was Gritty McDuffs, a brew pub where I tried the "Halloween Ale" and met up with my friend Mindy, who was also in town that night. Another good spot was Oasis, located right down the street, where they had $3 22oz cans of PBR's, a live reggae band playing mostly Bob Marley, Sublime, and Vampire Weekend songs, and giant versions of Connect Four and Jenga.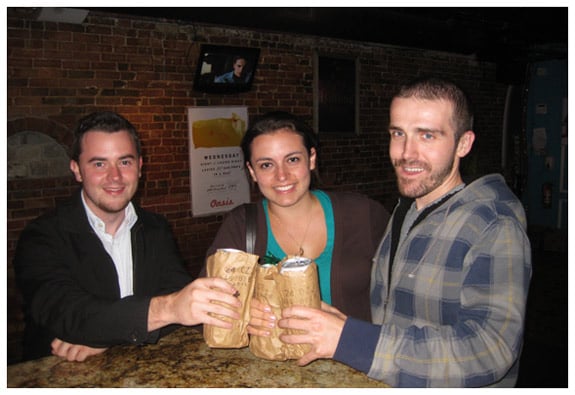 Even more impressive than the pubs was the coastline only a few miles away. Before driving back to Connecticut I took a drive to Cape Elizabeth – home to Two Lights State Park and the Portland Head Light.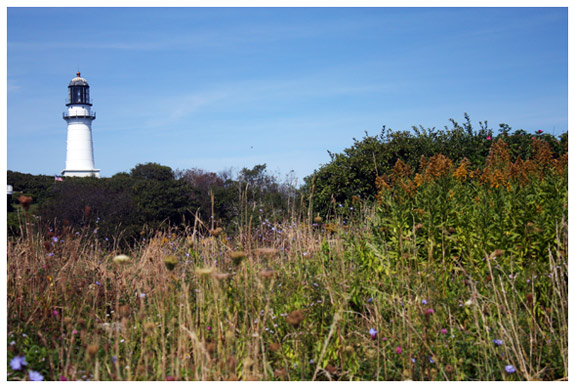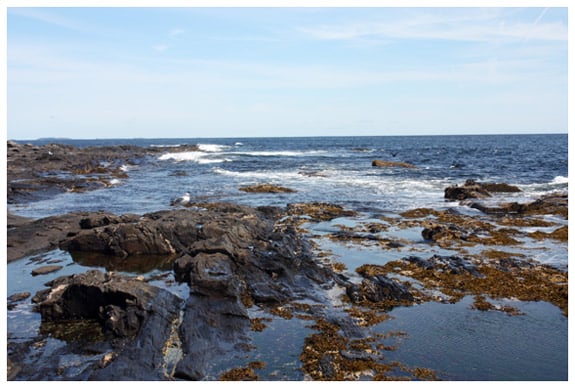 Driving back to Connecticut wasn't as pleasant as the drive up. We hit miles and miles of stand-still traffic in the area between Portland and Kittery. I opted to drive US-1 instead of I95, which at least provided some scenery along the way. A few things I noticed about the southern Maine coast: they love their lobster, mini golf, and amusement parks.
Once in Kittery we took a break from the traffic and visited Flo's Hot Dogs for some of the famous steamed hot dogs, and then stopped in the Kittery Trading Post, an outdoor megastore packed with guns, bikes, kayaks, fishing equipment, and more.