Driving from Yellowstone to Connecticut in a rental truck
Earlier this month, I had the opportunity to travel to Yellowstone National Park for a work. The company I work for had been selected to restore nearly 200 lighting fixtures from the historic Old Faithful Lodge , so my co-worker and I were sent there to photograph the fixtures and then drive them roughly 2,800 miles across America back to Connecticut. (Project details here.)
The trip started in Salt Lake City, where we picked up our 16' rental truck, a bunch of packing supplies and a ton of snacks for the road. That afternoon we drove nearly non-stop for 600+ miles through Utah and Idaho to West Yellowstone in Montana where we crashed for the night.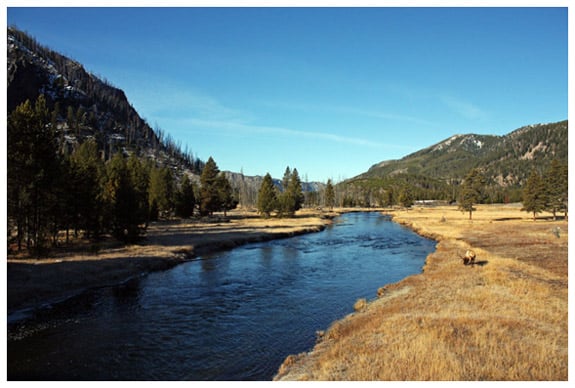 Since Yellowstone closes to the public for the month of November, we were one of the very few people within the 3468 square miles of the park when we drove in the next morning. That meant if something were to go wrong, we' would pretty-much on our own. Fortunately we made it in and out without incident. No flat tires, no angry bison attacks, and no geyser burns.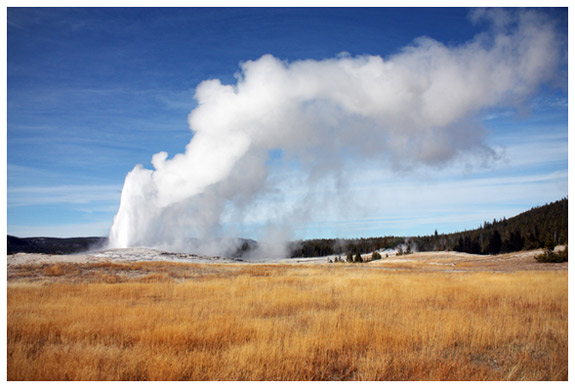 Since I was there for work I didn't explore the park as much as I would have liked to, but I did manage to see some cool stuff, including several geysers and a ton of wildlife including some bison and wolves. The lodge where we were working was literally right along-side the Old
Faithful Geyser, so every 90 minutes or so we'd take a short break to
watch it go. We actually had to hike up to a scenic overlook of the geyser basin to sign the paperwork so we could leave – not exactly the worst way to spend a work-day.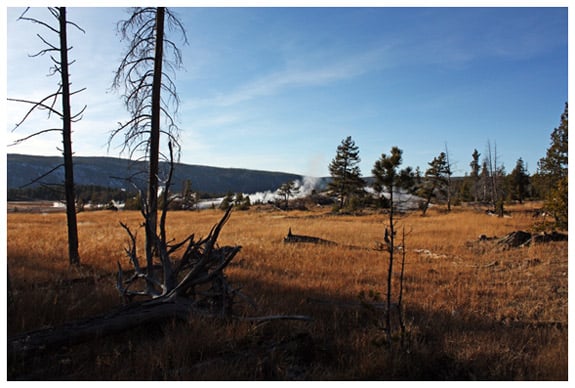 The drive back took us several days, with brief stops at Belgrade in Montana, Mount Rushmore, Sioux Falls in South Dakota, and Chicago. After a good night's rest in Indiana and a quick meal in Ohio, we pushed straight through back to Connecticut and got home early Saturday. It wasn't exactly the classic all-American road trip, but it was still a great experience.