Vermont Adventures And What I'm Considering Our First Family Vacation
This past weekend my family and I ventured up to Mount Harmony Farm in Sheffield, Vermont for a relaxing weekend in Vermont's Northeast Kingdom.
The house and farm we stayed at was beautiful and the perfect place to break away and unwind for a few days. The owners have two donkeys (unfortunately forgot the actual breed), sheep, and a few geese on the property that we got to visit and feed carrots to each morning. Brian loved every second it.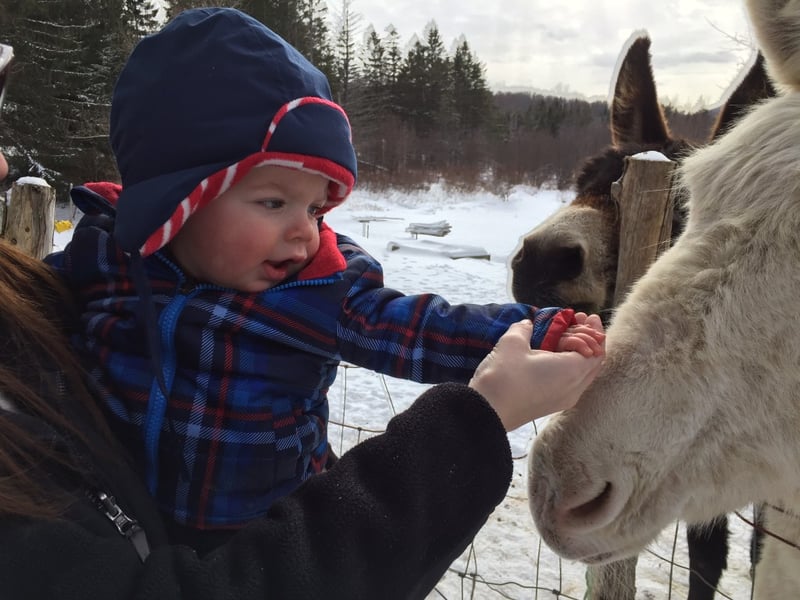 We trekked near the Canadian border up along RT. 114 in hopes of finding moose, but to no avail. Another morning we drove down to Victory Basin, which I was told was another area with a large Moose population, but here too we were out of luck.
If you ever head this way, I'd strongly recommend checking out the Parker Pie Company in West Glover. The pizza is about as good as you can expect to find that far away from New York, but the various craft beers and fun atmosphere really make the place worth a visit.
We've traveled with Brian before but this felt the first time he really had fun and might actually remember it, so it was a special trip for me. Looking forward to the next one!